PRODUCT

Reality based on industrial design
KEN OKUYAMA DESIGN, which works on worldwide industrial designs, creates new value of works and products.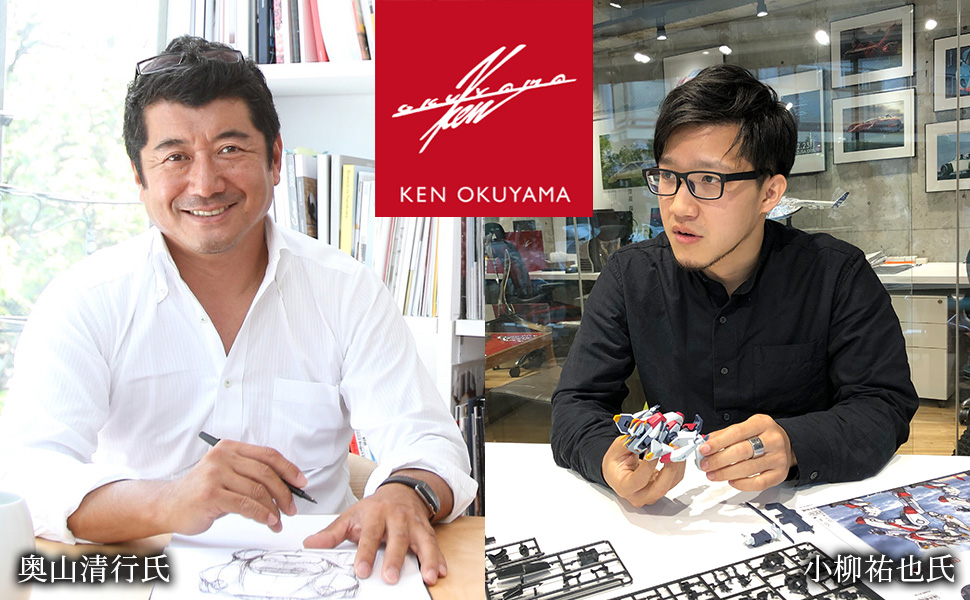 Collaboration of great mechanical designers
Look closely at the mechanical design that reflects the characteristic of each designer!
Mobile Suit Gundam 00


Kanetake Ebigawa
Mobile Suit Gundam
IRON-BLOODED ORPHANS
Ippei Gyoubu

Gundam Build Fighters


Kenji Teraoka
A new generation of functional and rational mechanical design with an interpretation of industrial design is born.
MAILeS KENBU
HG 1/72 MAILeS KENBU
The close combat type MAILeS (MAILeS: The AMAIM equipped with I-LeS) The pilot is Shiiba Amou and the equipped AI is Gai.
JPY 2,400 | 
LAUNCH:October 2021(scheduled)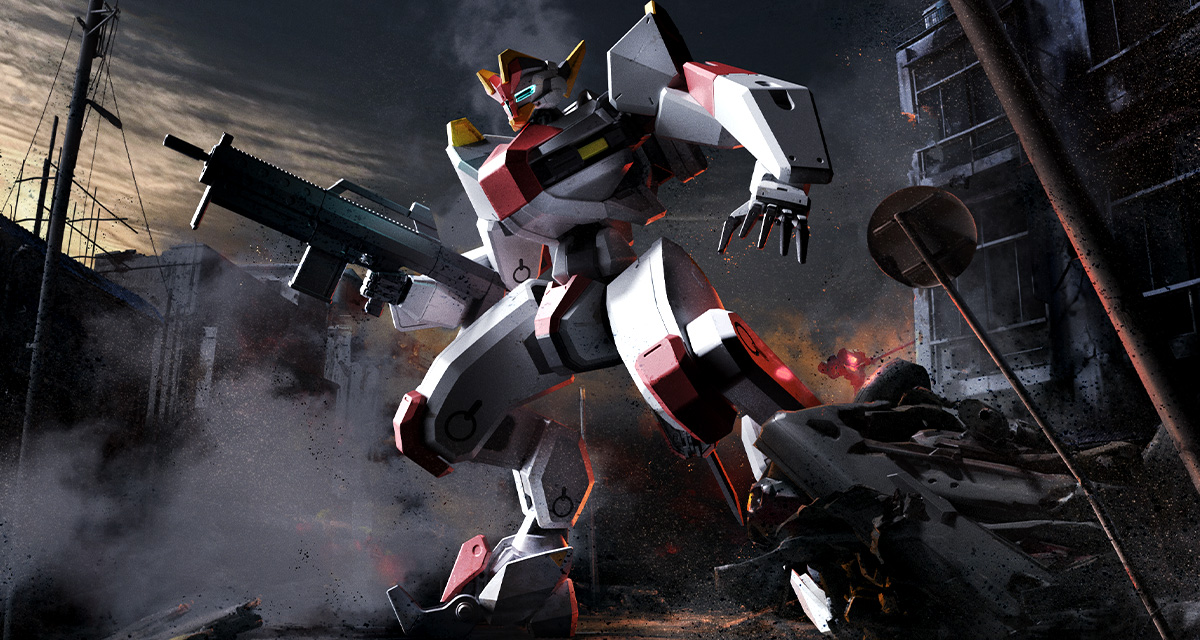 The Kenbu's usual basic posture keeps its center of gravity at a low position. Its unique knee joint structures allow it to move stably while specializing in movements that involve jumping and landing.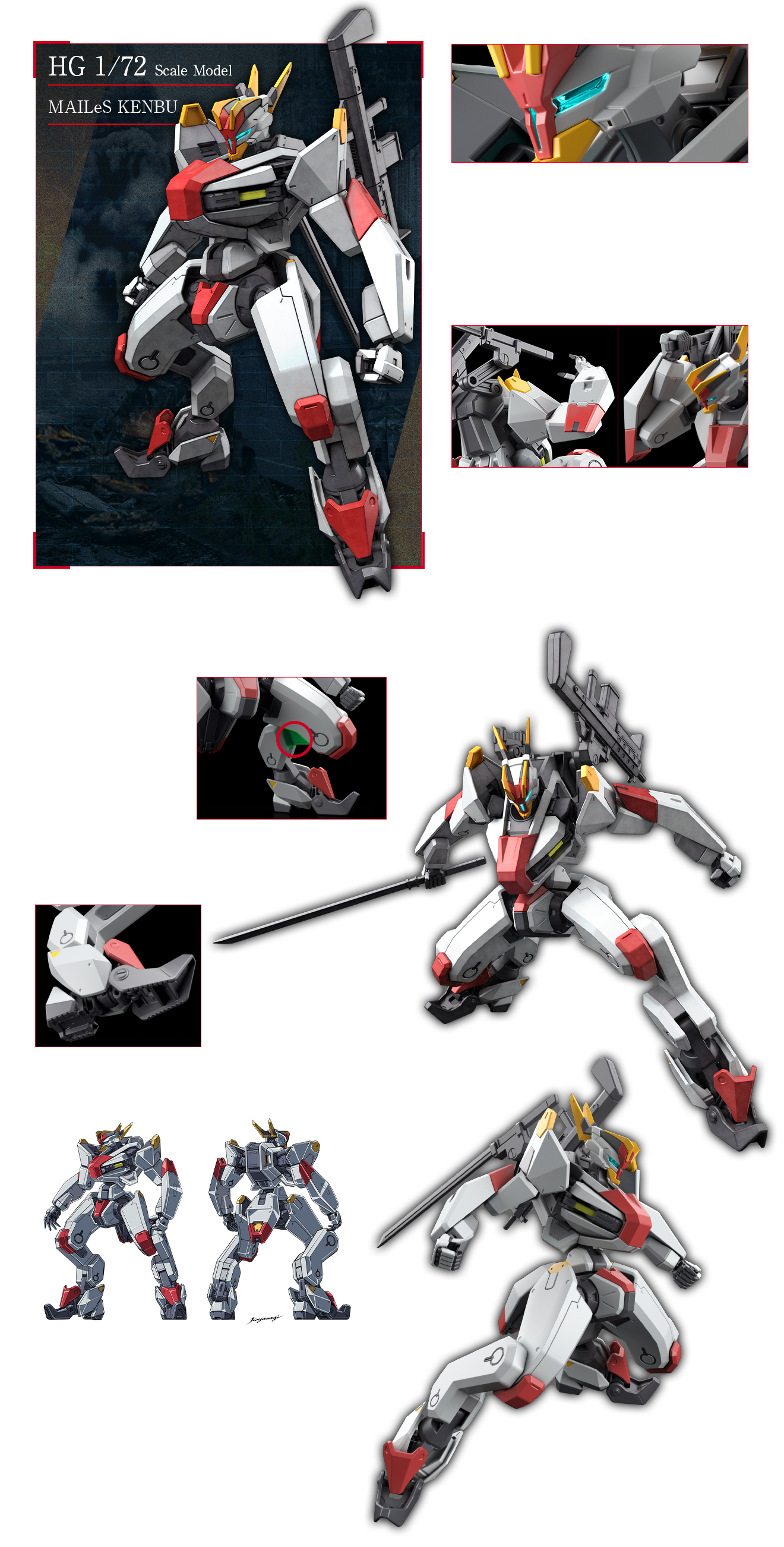 This series of plastic model kits can be completed by just assembling it.
AMAIMs designed according to means or battle styles will be released one after another!
Each AMAIM has a high degree of completion,
and the poses in the anime series can be recreated with it.
The kits are easy to assemble, even for first-time users.
Please look at how various poses can be recreated.
LAUNCH SCHEDULE
*The schedule is subject to change.
ITEM NAME
US
Canada
UK
Italy
France
HG 1/72
MAILeS BYAKUCHI
Nov. 2021
Oct. 2021
Dec. 2021
Dec. 2021
Dec. 2021
HG 1/72
MAILeS KENBU
Dec. 2021
Nov. 2021
Dec. 2021
Dec. 2021
Dec. 2021
HG 1/72 Bunyip Boomerang
Dec. 2021
Nov. 2021
Dec. 2021
Dec. 2021
Dec. 2021
HG 1/72
MAILeS JOGAN
Jan. 2022
Dec. 2021
Jan. 2022
Jan. 2022
Jan. 2022
HG 1/72
ARMORED SPECIAL CARRIER(ASC)
Jan. 2022
Dec. 2021
Jan. 2022
Jan. 2022
Jan. 2022
HG 1/72 AMAIM GHOST
Feb. 2022
Jan. 2022
Feb. 2022
Feb. 2022
Feb. 2022
HG 1/72 MAILeS REIKI
Feb. 2022
Jan. 2022
Feb. 2022
Feb. 2022
Feb. 2022
Figure-rise Standard
Shishibe Shion
Feb. 2022
Jan. 2022
Feb. 2022
Feb. 2022
Feb. 2022
FULL MECHANICS
1/48 MAILeS KENBU
Mar. 2022
Feb. 2022
Mar. 2022
Mar. 2022
Mar. 2022
HG 1/72
V-33 Stork Carrier
Mar. 2022
Feb. 2022
Mar. 2022
Mar. 2022
Mar. 2022
HG 1/72 BRADY HOUND
Mar. 2022
Feb. 2022
Mar. 2022
Mar. 2022
Mar. 2022
HG 1/72 NYUREN
Apr. 2022
Mar. 2022
Apr. 2022
Apr. 2022
Apr. 2022
HG 1/72 BRADY HOUND
(Brad Exclusive)
May. 2022
Apr. 2022
May. 2022
May. 2022
May. 2022